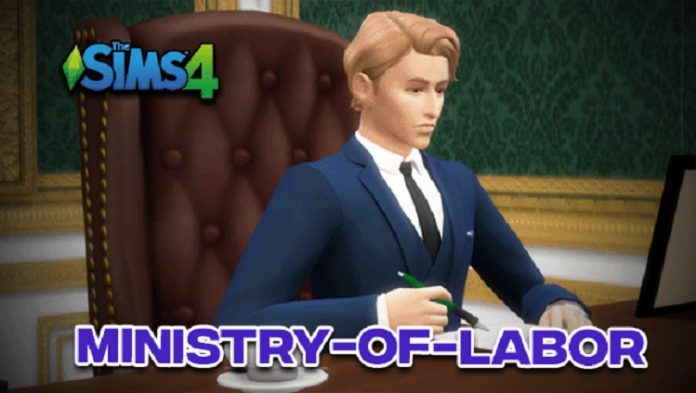 The Sims franchise has every career you can possibly imagine, from conventional to unconventional ones, but now you can even let your characters become an entrepreneur and start their own business. They can decide for themselves what they want to indulge in and create a description for the same so that other players can also understand your profession.
Now, you might be wondering what is Ministry of Labor Sims 4? So before your character starts their work, it's essential to register your character's business in the Sims 4 Ministry of Labor, and this article's a guide on what it is and how to go about it.
Sims Career As An Entrepreneur
Earlier, if your avatars were starting their own business, it wouldn't show up in their Career tab, and they'd have to tell other sims that they were unemployed. So even if your sim is earning well from their business, they'd still be seen as unemployed by others. However, this issue was solved when a new patch was released in November 2018, wherein you could now get your avatar's business registered; for instance, as a self-employed farmer. Your sim's career would no longer be left unacknowledged in the game.
Before the GTW expansion pack, sims could work part time or full time, and the players had little to no involvement in what they did. They could ensure that their avatar works hard and control their reactions when specific scenarios take place at work. With the Get to Work pack, players could now become more involved in their character's job, allowing them to even start their own business.
However, being the owner of their business wasn't something that the game recognizes as a profession, and you considered your sim as an unemployed character.
How to Register with Ministry of Labor?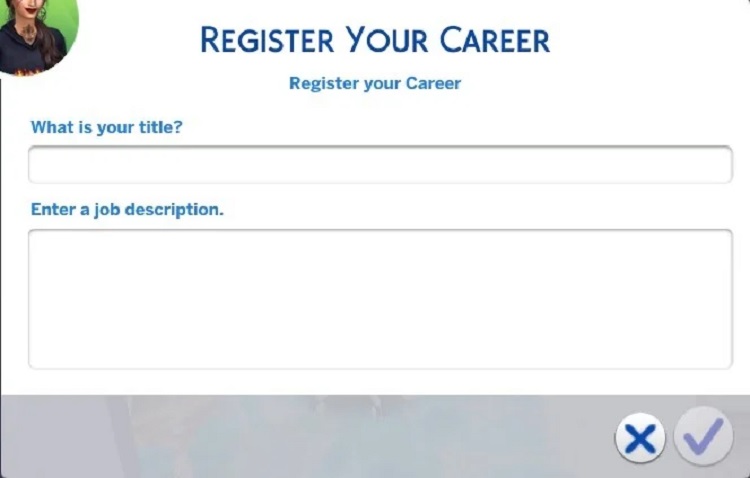 For your character's business to be acknowledged as a profession, it's essential for you to get it registered in the ministry, and here are the steps to do that.
Go to the Career Tab.
Click on the "Register with the Ministry of Labor" option.
Now, you need to register your sim's position and its description. Be as creative and descriptive as you want while explaining what your avatar does.
What Careers Can You Register?
There's no restriction as to what business your sim does in the game, so you have full freedom to be as creative and unique as you want. If there's something you wanted to be in life, such as a florist, but didn't have the option to do so, then you can make your sim start this career and live vicariously through them. They can be in the bakery business, cooking pastries and selling them from their yard or to a local bakery. Your character could open a Vet Clinic and become a veterinarian. However, it's one of the most challenging jobs to manage.
The price of these items is also up to you. You can either make them affordable or increase their cost by 300% to earn more. You might face backlash from some of the simmers due to the high prices, though.
Apart from these, here's a list of careers that you can check out or get inspired from to start a business of your own character.
You can register your avatar as an unsigned singer, where she can perform gigs, sing at karaoke and so on to earn money and show off her singing and instrumental skills.
If your avatar's into knitting, then registering them as a Maker would work, and they can sew hats, clothes, scarves, and so on.
Being a candlemaker is also a rewarding career if your character creates soy candles.
They can also be a photographer or an artist and gain fame by selling their work to other publications.
You can go for an even more unique career and sell beverages at yard sales using the Afizzionissimi Fizzing Station. You can name this business whatever you want, and use your imagination.
Conclusion
Since this patch was released, simmers have been using it to their advantage because the Sims 4 Ministry of Labor allows them to be imaginative without any restrictions when it comes to their character's career.
Even though the game is close to reality, such elements add a touch of fantasy to them as well, which makes it much more exciting and relevant. So, do give this option a shot and create a completely unique career path for your sims.