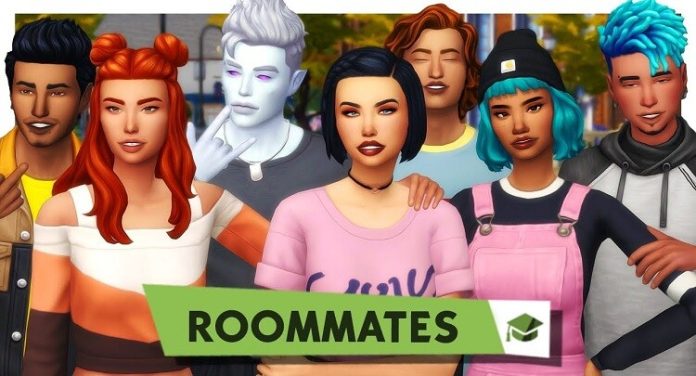 Like in real life, your sims also need a companion in life, be it as a romantic partner, a friend, or a roommate. Having a roommate has numerous benefits, both monetarily and in terms of social needs as well. The Discover University pack introduced the roommate feature in the game, and you can use this option in any world.
So let's know more about this Sims 4 roommates mod, how to go about it, and the features it offers you because, by the end of this article, you'll know why this mod is worth downloading.
How to Get Roommates Sims 4?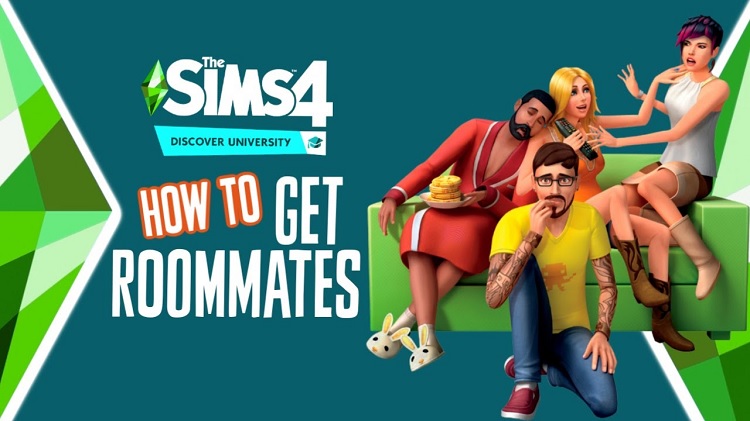 Before we move on to this mod's benefits, it's essential to know how to get a roommate in your household. There are two methods to do so, and one of them is to ask some other sim yourself to be your roommate. Here's how Sims 4 ask to be roommate option works.
Click on a sim and navigate to the Roommate menu.
Now, choose the "Ask to be New Roommate" option, and the other sim might agree to move in or pass your offer because they already have a home.
You can use a cheat to get the sim to accept your offer by making them come into your house initially, and then when you ask them to be your roommate, they won't be able to refuse.
If this option doesn't work out for you, then you can go for the second method, which is to post an advertisement and get a random roommate.
Click on your avatar's phone or computer.
Select "Place advertisements for roommates" under the household menu.
Once you've done this, you'll receive a notification saying that the ad has been posted.
After waiting for 1 to 3 days, the interview process would start, where several strangers would visit your home, and one of them might become your roommate.
Click on the "get to know" and "ask about career" interaction to communicate with your sims and know their traits.
The moment you find the right sim, click on the sim and select the "accept as new roommate" option, and they'll shift to your home right then.
You can have more than one roommate as well, but you also need as many beds. Your household can accommodate 10 roommates at once. As soon as you accept a roommate, the ad will be removed, or you could also remove the advertisement manually.
Living with Roommates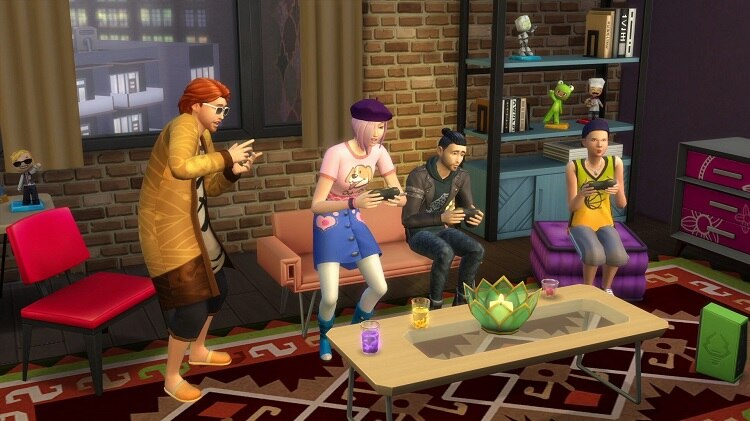 Now that you've got a roommate in your household, it's also important to know what it's like living with one. Firstly, roommates are NPCs and would do what they want to without any interference from your side. Their traits and quirks are completely different; therefore, it's essential to know about these attributes before accepting them to live in your house. Your sim can manage their household expenses through the rent that their roommate pays, and it depends on the number of people you've housed.
These sims are going to be a part of your life, may be temporarily or for your entire life. They can leave your home on their own and will inform you about it. Once they decide to leave, they'd do so in a day, and you'd have to place a new ad now. You can also ask the roommate to leave by going to the social menu.
Another excellent aspect of this modification is that your sim's roommate would sometimes leave notes beside their bed or on the floor for your avatar. These notes can sometimes be mean or dramatic, depending on their mood.
Things to Consider
There are a few things that would make living with a roommate easier for you, and they are as follows –
1. Bedrooms and Decor
Before you get a new sim as part of your household, you should prepare their bedroom with the required necessities, such as beds, desks, chairs, and so on, while allowing them to decorate the room with their stuff as well. Each decor item would bring forth different moods, such as inspired, focused, peaceful, etc. You can know the mood they'd offer by hovering over that item in the catalog. If you've more than one sim, then assign beds to them beforehand to avoid fights over it. In addition, it's essential to have a lock on your sim's and roommate's door.
2. Parties and Other Distractions
Depending on your roommate's traits, they might plan parties whether your sim is at home or not. So be prepared for your house to be filled with strangers and juice kegs as well. During this time, your sim can study in the library or go to the common room, or they could join the party as well. These parties aren't a regular occurrence, though.
3. Cleaning
Most of the sims are messy, especially if they have the slob trait; therefore, you'd have to clean the house, get rid of spoiled food, and so on because, unlike Sims 2, you can't get your roommate to act as a personal maid as well. Keeping the house clean would also keep your sim in a good mood.
4. Meals
As I said earlier, roommates are NPCs and work as per their will, so it's pretty useless to expect them to help your sim out with household chores. However, we'd recommend you instruct your sim to prepare family style meals for them and your roommates instead of feeding them leftover food. The roommate would only care about feeding themselves, so it's up to the players to make sure that there's enough food for their avatars as well. Sims should also clean the fridge from time to time, and if their roommate or they themselves are vegetarians, then they'd have similar meal options.
5. Upkeep
If your home is neat and clean with beautiful decor, then it makes it more livable. Therefore, it's up to your sims to keep upgrading the place by swapping items or replacing them with new ones. They'd also have to change the items that have broken or are facing some issues, such as beds, television, and so on. Doing this would always keep your sims in a good mood.
More About Sims 4 Roommates
Here's some additional information about this mod that would help you out in using this mod in the best possible way.
Roommates can live in any house, be it a standard home, a penthouse, an apartment, etc. They aren't just restricted to the world of Britechester and can move beyond that as well.
With Discover University, the roommates are generated on their own and choose their own beds as well.
Issues with this Mod
One of the issues that you might face while using this roommates mod is that there are times when your roommate might freeze or won't focus on their needs. In this case, here are a few things you can try out.
Close the game and restart it.
Exit the lot and come back in.
Use the "Make Happy Cheat" or reset the sim.
FAQs
Why can't I get roommates Sims 4?
If you can't see the option "place advertisement for roommates" in the game, then it might be because your sim doesn't have enough beds in the household to accommodate other sims.
Conclusion
As we come to the end of this article, we hope you're convinced that the Sims 4 roommates mod is quite a beneficial one for your sims and has several perks to offer you. It's quite a fun addition to the game and changes your gameplay in a huge way. You cannot miss out on this excellent option, so download it right away.