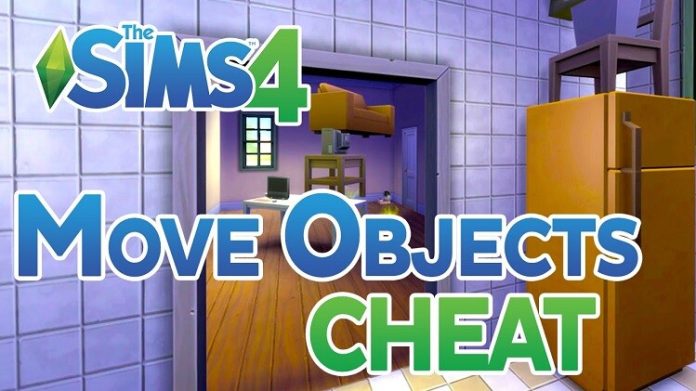 Sims 4 offers various objects for you to buy and use in the game for decorating your sim's homes. However, one of the issues that every player faces is that these objects are immovable. They would be placed in the lot anywhere, and you can't change their position or location, which is quite annoying.
But, the Sims 4 move objects cheat is here to solve this issue because this cheat allows you to move these items anywhere you want, and there are other features as well to try out. Read this article further to know more about it.
What is MOO?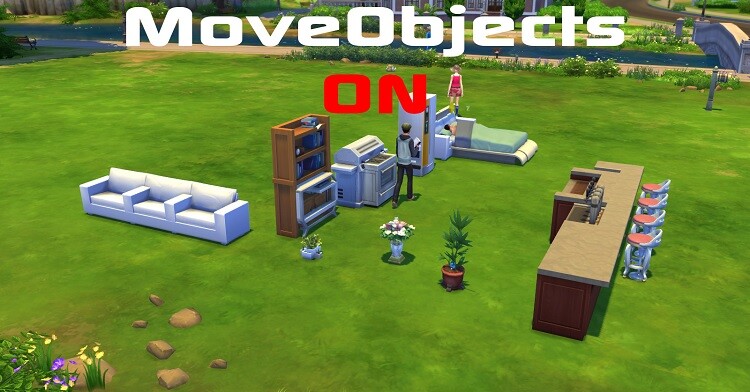 MOO refers to Move Objects, and this feature is the best one in the game if you know how to use cheats, but we'll explain that to you later. If you use the moving objects cheat, then there's no restriction whatsoever on where you place it. It can be on the ground, in the air, or anywhere.
You can even stack several things on top of each other to create a unique item. Isn't that cool? Be as creative as possible, like placing a toilet in the pool or tables on the bed, etc. However, doing so would make that item decorative, and you won't be able to use it.
How to Move Objects Freely in Sims 4?
When it comes to moving objects freely, there's no other way but to use cheat codes to do so. Therefore, follow the steps mentioned below carefully and know how to turn on move objects in sims 4.
The first step is to enable the cheats
Click Ctrl + Shift + C for PC.
Command + Shift + C for Mac users.
R1 + R2 + L1 + L2 if you use a Playstation.
RB + RT + LB + LT for Xbox One players.
Input "testingcheats true" in the console box that appears on the left hand side of the screen.
Now, the next time you can just type "bb.moveobjects" and hit enter instead of the previous step.
You are no longer restricted to placing your items anywhere, which might feel weird initially because there's total freedom to move the things from one place to another, and you might feel overwhelmed. You could even place a sofa in the air if that's what you want. So be creative and design your house in a unique way.
If you want to rotate things, press the Alt key while moving them, and a whole new possibility opens up for you.
There are several other things that you can do with this cheat, such as –
You can now add multiple items on your two tile desk or table instead of just two.
Wall decorations can overlap, and you could create completely new art from it.
Stack as many windows as you want.
Decorate the pool with fountain sprinklers and other decor items.
Layer your garden with multiple plants.
Merge various items to create new furniture.
Things to Do With This Feature
When you are finally able to move things as per your desire, here are other things that you'll also unlock along with it. Know more about them.
1. Changing the Size of Objects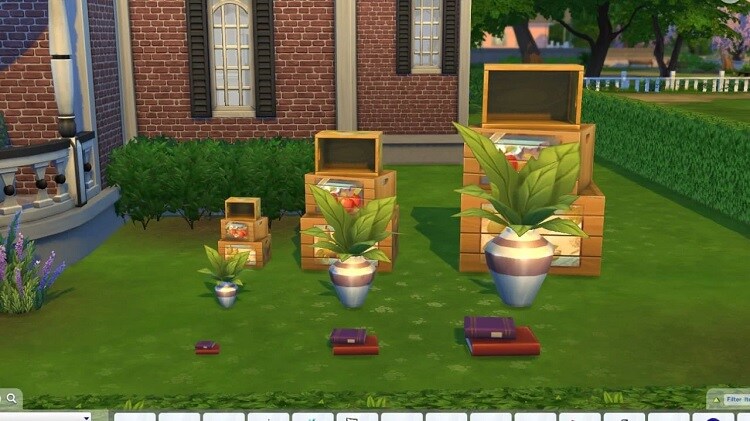 You can enlarge and shrink the size of items to fit them in a specific space. Press [ to decrease the size and ] to increase it. However, this feature is not compatible with all items because they might not function anymore.
2. Raising and Lowering Items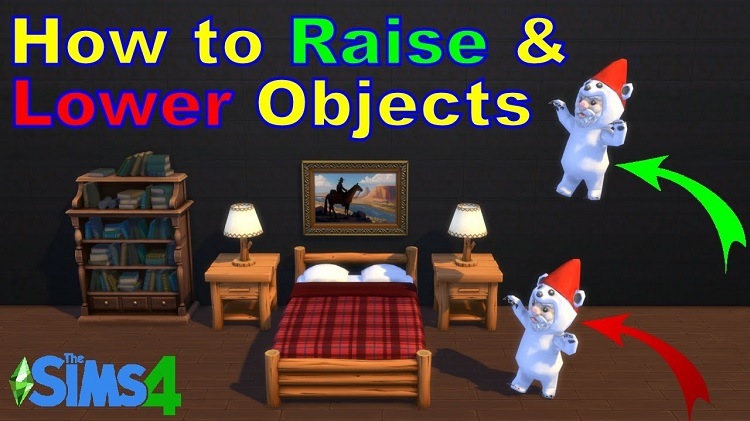 To move up an object, press 9 and press 0 to move it down. This way, you are able to place an object mid air or on another item.
Issues with Move Objects Cheat Sims 4
As I mentioned earlier, this move objects cheat might render some of the items unusable as they'd lose their functionality. So it's better if you change the size or placement of decorative items only.
Another issue is that when you use this cheat code, the texture of items might change slightly, and there's nothing you can do about it. It might be happening due to overlapping or stacking of things, so try shifting them a little away from one another.
Another Way to Move Objects?
Yes, there's another way that you could opt for when you wish to get this feature, and that is by downloading the "force testingcheats true" script mod. This way, the cheat would automatically be enabled whenever you open the game instead of going through all the steps mentioned above.
There's one more way that you can try, which is to install the "force bb.moveobjects" script mod, and this way, the cheat would be enabled in-game.
Conclusion
Here is everything you need to know about Sims 4 move objects cheat, and we recommend you try it out for yourself to see the benefits it offers. There's so much that you can do by using this shortcut that it'd change the whole way you plan your sim's household. Let your creative mind take the front seat when going for this feature.