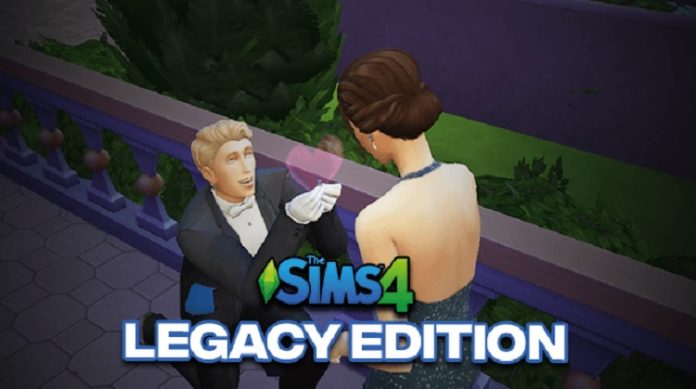 A lot of people are not aware of the recent change that the EA has announced regarding the Sims franchise; therefore, we're here to enlighten you all. As per EA's new guidelines, the minimum system requirements are being upgraded, and those with a 32-bit operating Windows system or non-metal MAC OS will no longer be able to download the new additions to the game.
I know, it's pretty sad. But this is where the Sims 4 legacy edition comes into play. To know all about it and how it benefits you, read the article further. 
What is Sims 4 Legacy Edition?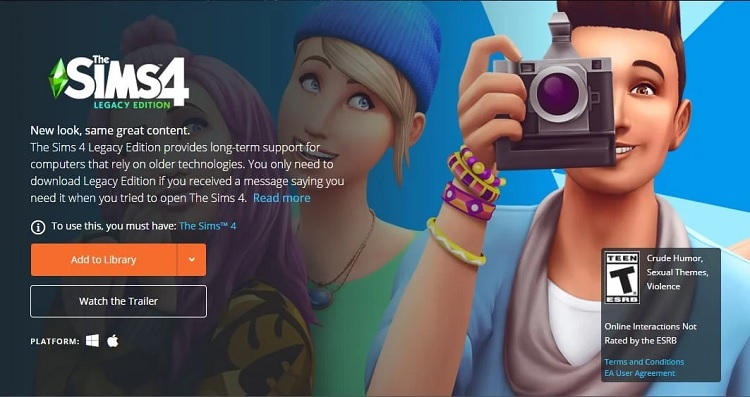 Don't confuse the LE with a new expansion pack or anything; in fact, it's a version of the base game itself that is compatible with the older computer versions. The new system requirements are applicable for additions to the game after the University Pack. So all the EPs and SPs before the University pack would work just fine in your old system; however, the features, including The Gallery, would no longer be supported by the Sims.
What Is 32-Bit?

A lot of players might not understand what a 32-bit operating system means and why it is a system requirement. So the Windows system comes in two versions: 32-bit and 64-bit. This determines the amount of information your system can process at any time. Clearly, the 64-bit processor is much more powerful than the other one because it can process more than 4 billion times more memory than the 32-bit.
If you have got a 64-bit processor, you'd know that it has more RAM, which refers to Random Access Memory and allows your computer to run smoothly. Those with a 32-bit processor would face more glitches, and lags, and the game might not even be playable. The recent laptops and PCs come with a 64-bit operating system, but those that were bought in 2015 or before would have a 32-bit processor. So unless you have the legacy Sims 4, playing The Sims would be more difficult.
About the New Edition
For those who feel that this new edition was unnecessary and created issues for you, then let me clarify that that's not the case because this new upgrade by EA is a boon because you no longer have to play a lagging game, which is glitching from time to time. Moreover, new additions can also be added that would work better on an upgraded processor, so you'd have a lot of things to look forward to.
Also, you don't have to worry about your previously downloaded packs and features because the new edition wouldn't affect them, and you'd still have all the mods and DLCs in the upgraded version. So when you get the notification to upgrade your game, just do it because it'll open much better opportunities for you.
Faqs
Does Sims 4 Legacy Edition Get updates?
Unfortunately, Sims 4 LE doesn't get updates because it's operating on an old processor, so any updates or additions after the University pack would not be a part of the game for those using the old computers with the previous system requirements.
Conclusion
There are so many benefits if you update your system requirements; however, players who aren't too concerned about the lagging and glitches and are playing the game just to pass their time can download the Sims 4 Legacy Edition to continue playing on the older computer version as earlier. The Sims would still be as fun and entertaining as before, but you won't have access to the new additions. So think about it and then decide.