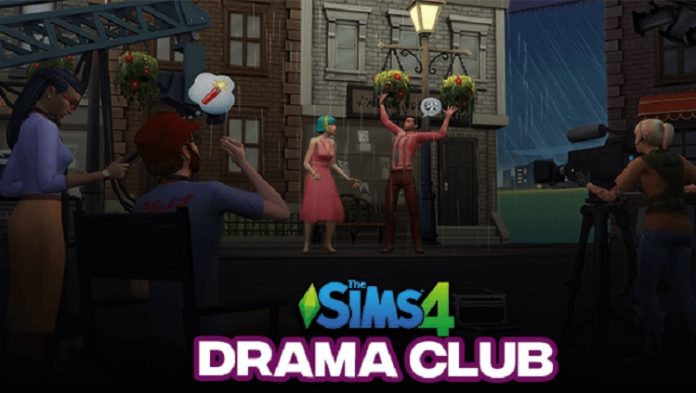 If you have Sims 4: Get Famous pack installed, then you know that your sims have the option to become celebrities and become famous. However, to gain fame, your sims would have to start from their childhood. The activities they engage in or the jobs they do are all going to lead them to this goal of theirs. One of the activities they'd have to start early on in the game is to be a part of the Sims 4 Drama Club.
So let's know what all your character would have to do in this group and the features it offers your sim, which lead them to achieve fame and celebrity status.
Drama Club Sims 4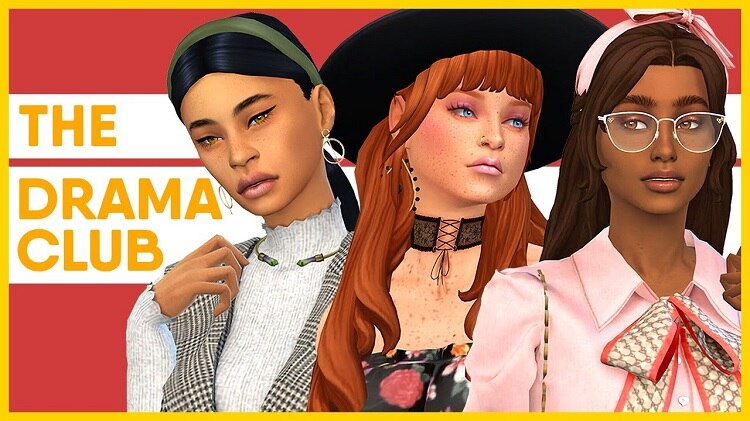 This club is included in the Get Famous pack and is one of the after school activities for children and teenagers. Being a part of such a team allows your character to interact with others, learn new skills, and so on. However, you won't be able to see your sim performing any of these activities because they'd go inside a rabbit hole for some time and then return.
There are a total of 4 after school activities, but we'll focus on the drama club. In this group, your avatar would gain charisma, creativity, and acting skills, which would polish their skills and prepare them for when they get famous.
How Do You Join The Drama Club in Sims 4?
Follow the steps below to join this drama group –
Go to your avatar's phone and click on the "Career/Household" button at the bottom of the screen.
Now, select the "After School Activity" option, and once your character uses their phone, they'd see a message asking them to choose an activity to engage in.
Once they choose a club, you'd get a notification informing you about the same, and just like their school progress; you can keep track of their progress in the team as well.
It's up to you to ensure that your characters attend the club and the tasks assigned to them so that they reach the next level.
Your sims would go to these groups after their school has ended. There might be times when your character's a little late from school and requires a push to go to the club; then you'd have to motivate them to go. To visit this place, they'd change into their acting clothes. The highlight of this feature is that you'll also be allowed to rate your sim's acting at random times. They might be doing an action scene, being a farmyard animal, and so on, and you'd be asked for your input on it. This might help your sim in achieving fame.
Drama Club Levels
When your sim joins this group, they'd have to go through four levels to gain all the benefits from these activities. So let's take a look at what to do with drama club.
1. Beginner Stage
The first stage your character needs to accomplish would require them to practice acting or dramatics in front of a mirror or another sim. Children need to reach level 2 in their creative skills, and teens have to reach level 2 in charisma skills. They'd have to spend 2 hours in this group, from Monday to Friday, from 3:30 p.m to 5:30 p.m.
2. Line Learner
At this stage, your character needs to learn new lines and practice them in front of a sim or a mirror. Child sims now require level 4 in creativity, and teenagers require level 4 in charisma to complete this level. The timings are from 3:30 p.m. to 5:30 p.m., Monday to Friday.
3. Practical Performer
Here again, your avatar would have to practice lines using a mirror or in front of a sim. Teens must reach the 2nd level in acting skills, and they'd stay here from 3:30 p.m. to 5:30 p.m., Monday to Friday.
4. Junior Artiste
The last level requires your sim to do the same task of practicing lines from Monday to Friday, and the timings are 3:30 p.m. to 5:30 p.m. As soon as teens reach level 3 in acting skills, they'd pass this stage.
Once you've completed all four levels, then your sim will receive a Drama Club accolade recognized by the Del Sol Valley, and it'd be in your sim's inventory in the build mode, and you can display it in your home.
Your characters would gain necessary skills that would help them on their road to fame through the skills they gain by participating in these after school activities. For instance, child sims focus more on creativity and social skill development, whereas teenagers dedicate more time toward other skills that would make them famous, such as acting skills. As your child character also becomes a teen, they can work on their acting skills as well.
Faqs
What is the highest level of drama club in Sims 4?
There are 4 levels in total: beginner, line learner, practical performer, and junior artiste.
Where is Drama Club performance Sims 4?
When your sim receives their accolade from Del Sol Valley, you can find it in the household inventory, and to send your character's performance to others, click on your avatar, and you can share the performance with others from the pie menu.
Conclusion
Now that we've covered everything about Sims 4 Drama Club, you can see for yourself how important it is for your sim to be a part of it if they wish to become an actor or a celebrity. The skills they learn from here would all contribute to them being successful artists in the game eventually.