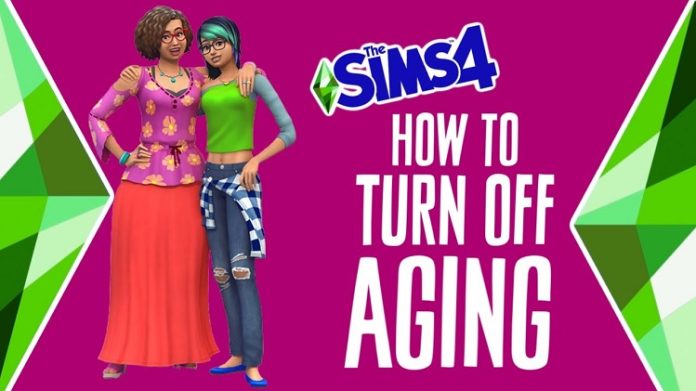 Sometimes you might not want your gaming avatars to die due to old age and wish to play with them for as long as you can, right?
It's now possible with the Sims 4 stop aging feature. We understand the attachment you might feel towards your character; therefore, we've decided to talk about this essential aspect of the game.
Even though the game is a realistic one where your sims aren't unaffected by the passage of time, you still have the option to not let them grow old, unlike in real life. So let's learn more about this feature.
How To Stop Sims From Aging Sims 4?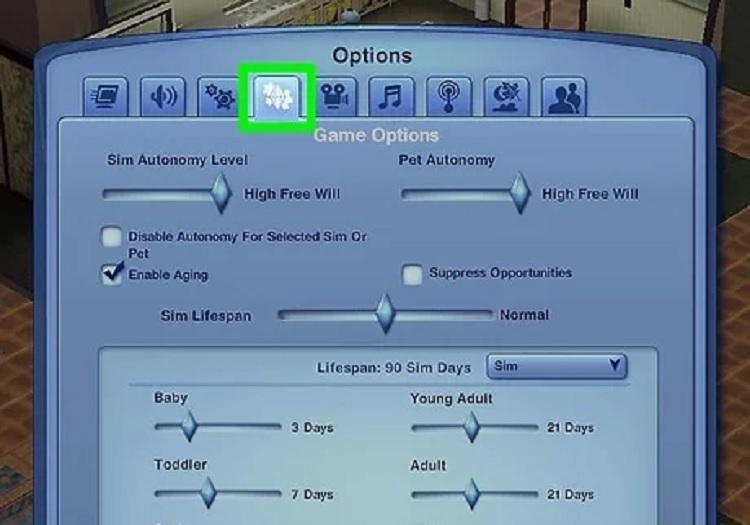 There are two ways to turn off aging Sims 4, one of them is through cheats, and the other is the standard way. We'll discuss both options, and then you can decide which one you wish to opt for.
What is the cheat to stop aging in Sims 4?
If you want a cheat to disable aging, then this is the way to go. Follow the steps below to use the stop aging cheat.
PC users click on Ctrl + Shift + C, Mac users can press Command + Shift + C, and console users should press all four triggers simultaneously.
Now, type "aging-off" in the console box that pops up and hit enter.
Your character would no longer grow older.
To enable this option, input "aging on" in the console box.
Standard Method
Those who aren't in favor of using cheats can disable this option manually by following the steps mentioned below. These steps are for PC and Mac users.
Press the ESC key to open the Menu.
Select Game Options.
Now, select the Gameplay tab from the left hand side.
You'll now see two options: Auto Age (Played Sims) and Auto Age (Unplayed Sims).
If you choose the first option, you can now decide whether to stop the aging process for all the households you played by selecting "No" or choosing the "Only Active Household" option to pause aging only for members of your household.
Uncheck the Auto Age (Unplayed Sims) option to allow the NPCs to grow old naturally.
Now, apply the changes, and enjoy.
Those with Xbox One or PS4 can follow the instructions below –
Press the Options button on PS4 or the Menu button on Xbox One to open the Pause Menu.
Go to the Gameplay Menu below the Save tab.
Now, navigate to the Gameplay tab, where the option to turn off auto aging for played and unplayed sims appears.
Select any of the options.
You can turn off aging for both the played and unplayed characters so that they all look the same.
Does This Prevent Sims from Dying?
No, this feature doesn't make your character immortal; it just extends their lifespan to the maximum. They will die eventually, but it'd be after a long time. They could also die in an accident or due to an injury, such as being eaten by a cow plant, due to freezing, hunger, falling from the ladder, etc., because this option only stops them from dying due to old age, not from such accidents.
Conclusion
This is how Sims 4 stop aging feature works in the game. We've discussed both the cheat and non-cheat methods for you, so it's up to you which way you opt for. Let me clarify once more that the game upholds the idea that death is inevitable; therefore, this feature doesn't prevent your characters from dying; it just elongates their lifespan to allow you to play with them as long as you can.